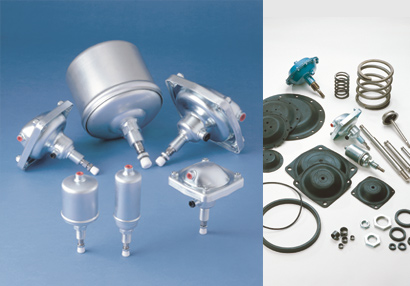 Welcome

Gopa´s Thrust Cylinders 078 series combines modern and practical design with a brand new construction, that provides the high demands on function and a safe operation for standardized industrial components. The Thrust Cylinders also combine large forces in a small place and with the robust, durable design it has got a wide field of application.

NEWS NEWS NEWS NEWS NEWS NEWS
Gopa AB has now developed a Diaphragm type thrust cylinders in stainless steel for applications in demanding and tough environments as in the marine sector and process industry. The cylinder house, connections and pistonrod are all in stainless steel W1.4401/316. You can buy Diaphragm thrust cylinders in stainless steel on type 300, 600 and 1200.